About
Wing Luke Elementary School
Wing Luke Elementary School
"A high achieving, multi-cultural community for learning"
Our Vision and Mission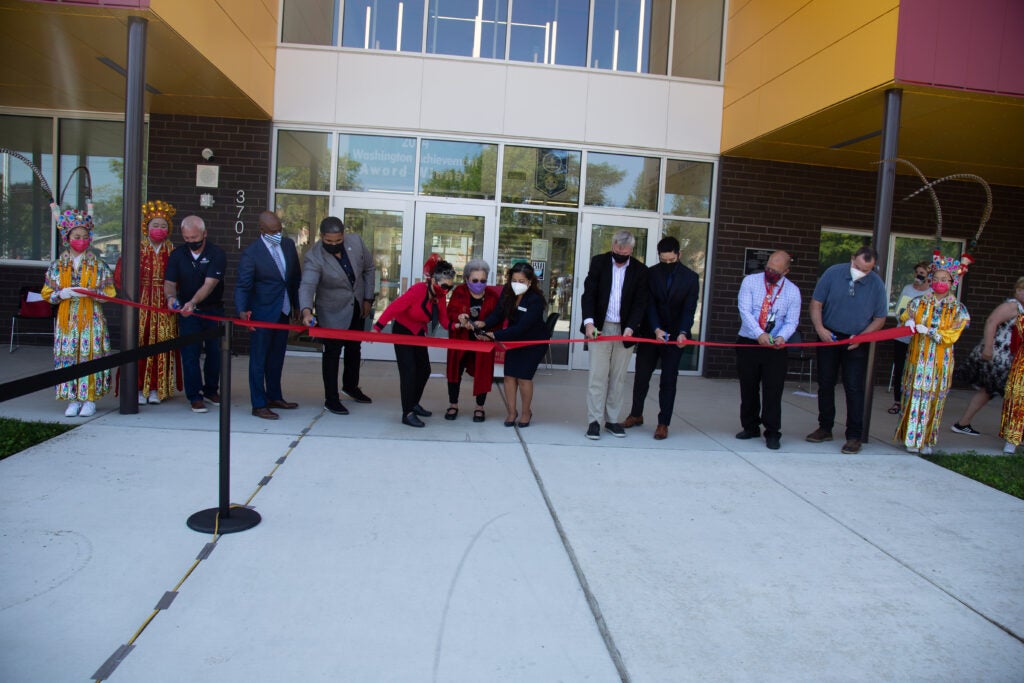 Wing Luke's Vision is to build a high performing, multicultural community for lifelong learning. Wing Luke has an articulated vision that has helped the staff see our variety of cultures as an asset to our educational program.
Our Mission
Our Mission is to build a learning community where students, staff and families value themselves and others, become lifelong learners, and make positive contributions in our world. We have developed a safe, personalized learning environment for all students, with all adults taking responsibility for all students.
Focus
Our focus this year is to incorporate more academic rigor in our instructional programs. We hope to increase the number of high achieving students who qualify for Seattle Public Schools Academically Gifted program, Spectrum, as we believe all students can achieve high standards of learning. When students learn in a safe and nurturing environment, they will strive to attain exceptionally high levels of academic achievement. Wing Luke considers ourselves lucky to educate students from many different cultures, backgrounds, and varying academic levels. We will strive to give each student the opportunity to achieve success in all of his/her endeavors at school.
We understand that everyone needs to work in a safe and secure environment. Parents and students are encouraged to support Wing Luke's " Code of Behavior ." With everyone's support and compliance, our students and teachers will be able to work in an environment that encourages learning and academic growth.
---
The History of Wing Luke Elementary School
Wing Luke Elementary School was named for the man who, in 1962, became not only the first Asian to be elected to the Seattle City Council, but is believed to be the first Asian elected to public office anywhere in mainland United States.
Born in Kwangtung Province in China, Wing Luke was brought to this country at the age of six, and attended University Heights School, John Marshall Junior High School, and Roosevelt High School before going on to the University of Washington, where he was president of his class and also was a writer and cartoonist for the U.W. Daily. He attended the U.W. Law School, and served in the armed forces, where he was awarded a Bronze star. Wing Luke's community activities were wide-ranging.
He was one of the main factors in bringing about more Chinese celebrations and Asian activities in the Chinese community. He got bilingual street signs for the International District; he was involved in reconstruction of the Wawona, an old sailing vessel now moored on the waterfront; he fought to protect the Pike Place Market and preserve the original atmosphere of Pioneer Square.
Wing Luke was also involved in several youth organizations and in promoting open housing and human rights. He was killed in an airplane accident in May 1965.
---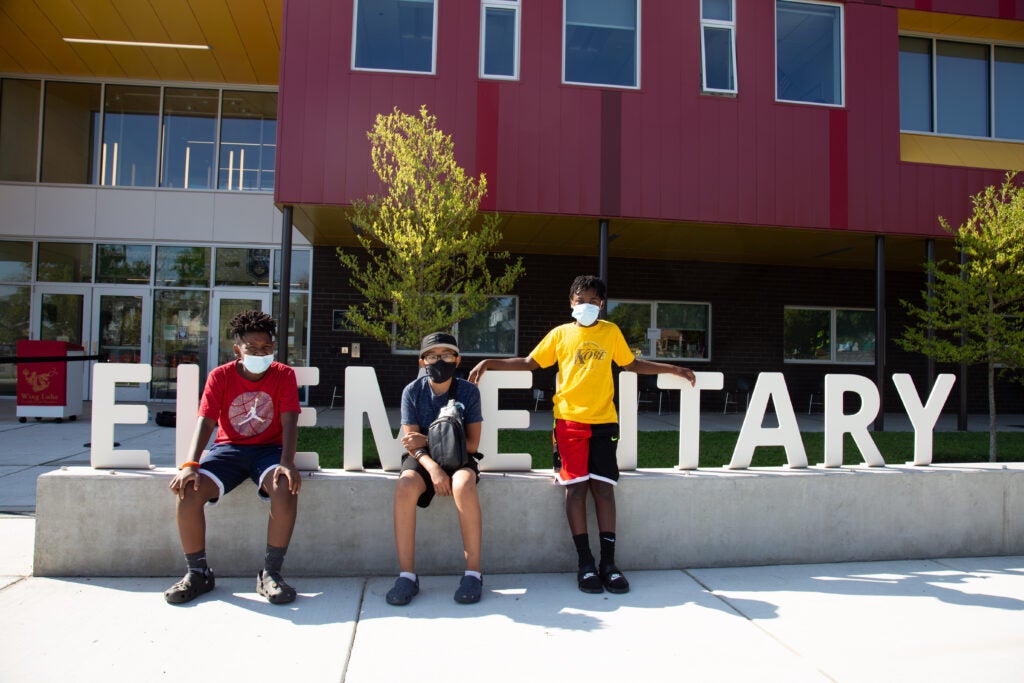 The Daily Routine for Students
Students who eat breakfast in school should arrive between 7:40-7:50 a.m. and will be led to the cafeteria.
Students who do not eat breakfast should arrive at 7:53 a.m.
Teachers meet students in the front of the building at 7:53a.m.
Class begins promptly at 7:55 a.m. Any student not in their seat and ready to learn after 7:55 a.m. bell will be considered late, with few exceptions.
Based upon income eligibility, school-provided breakfast and lunch will be free, reduced, or full price. Students can bring their own lunch from home.
Dismissal
All students are dismissed at 2:25pm on M, T, Th, F and 1:10pm on Wed.
All students walk with adults to the pick-up/drop-off area in the front of the building.
All children are required to have a written note with signature from parents/guardians, if there is a change in the after-school routine, such as riding a different bus or being picked up by other family members. These arrangements cannot be made last minute.
Daily Assignments
Students in Kindergarten through 5th grade are required to complete their daily assignments. Please encourage your child to complete their required assignments by providing a specific place, without television and with as few distractions as possible. Check and praise your child for their hard work. Please support them by making sure that their assignments are in their backpack ready to be turned in the following day.
---
Student Attire / Dress Code
Students should dress appropriately for a school setting. No bare shoulders. No sagging pants. No open-toe shoes/flip-flops. Sneakers must always be worn for physical education classes. Friday is Spirit Day and students are encouraged to wear the traditional red school color or Seattle sports team attire.
---
Student Absences
Parents are requested to report daily absences to the office at 206-252-7630.
---
Classroom Visitations (on hold during COVID)
Parents are invited to visit their child's classroom teacher before or after school or by appointment. Please ask teacher if you would like to sit in the classroom. Currently, all parent meetings are virtual until January 2022.
---
Family Involvement
Family involvement is an important part of every student's success. We are committed to working with you and your family to create an excellent education for your child. If you would like to talk about the upcoming year or volunteer opportunities at Wing Luke Elementary, please contact the school office.
We look forward to a wonderful year at Wing Luke Elementary School. It takes a cohesive, well-tuned team to be successful. Let's make this the best year ever, by working together for our students!
---
Contact Us
Interim Principal: JaLynn Montes jmmontes@seattleschools.org
Interim Assistant Principal: Angela Bogan ajsheffey@seattleschools.org
School Admin: Andrea Campbell adcampbell@seattleschools.org